Meet The Team
Our People
FIA employs dedicated and experienced professionals with expert knowledge of timberland investment and management.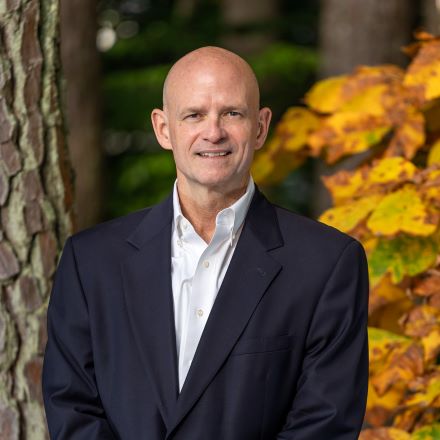 V. Scott Bond
Vice President, Director of Client Relations and Business Development
Read More
V. Scott Bond
Vice President, Director of Client Relations and Business Development
In 1994 after meeting the firm's founder Charley Tarver, Scott began focusing on joining FIA ultimately succeeding in 2000 when he was hired to lead the firm's business development efforts.  In 2003, Scott became Director over Client Relations and Business Development along with joining the senior management team and Investment Committee.  Scott continues to lead the firm's Client Relations and Business Development Team having led the firm raising billions of dollars in new capital, gaining numerous institutional separate account clients across North America and Europe along with forming five commingled funds with over 150 LPs.  Scott is a member of the firm's Executive and Investment Committees.
Previous Experience
Prior to joining FIA, Scott began his career in financial services in 1984 working in investment management and corporate banking capacities at Kidder-Peabody, Wachovia Corporate Services and Bank of America.
A quote that means a lot to me: 
"Houston, Tranquility Base here.  The Eagle has landed."  Neil Armstrong, July 1969.  My dad joined NASA in June 1959 at Langley Research Center, Virginia.  Manned Spacecraft Center, Houston became home beginning in 1961.  I grew-up among NASA engineers and flight controllers.  It was not until many years later I came to understand it was leadership, passion, teamwork and discipline that set them apart – those are the things that mattered then and that matter now.  Of note and interesting – within the Apollo Program, most were in their mid to late 20s; very few beyond their 30s.
What is your business philosophy?
What matters is the route taken, the order of events, not just the destination.
Why did you choose this field / career path?
I first visited Forest Investment Associates (FIA) and met Charley Tarver in 1994.  I was so impressed with the quality of the firm and with Charley, that I spent the next six years working to get him to hire me.  I had made up my mind that FIA is where I wanted to work.  I felt the leadership, passion, teamwork and discipline during my visits to the firm and exchanges with Charley.
What is one of the best lessons you've learned during your career?
My first manager after graduating from college:  "Do what you say you are going to do, and you will be ahead of 95% of everyone else."  So true.  And the three Ps:  be professional, be persistent and be polite.  Be a problem solver, not a problem creator.
"What matters is the route taken, the order of events, not just the destination." – Nassim Nicholas Taleb
Education
B.S. in Business Administration with Finance concentration
Trinity University, 1983
M.B.A.
University of North Carolina at Chapel Hill, 1989
Expertise
Client Relations and Business Development Team
Executive Committee
Investment Committee