Meet The Team
Our People
FIA employs dedicated and experienced professionals with expert knowledge of timberland investment and management.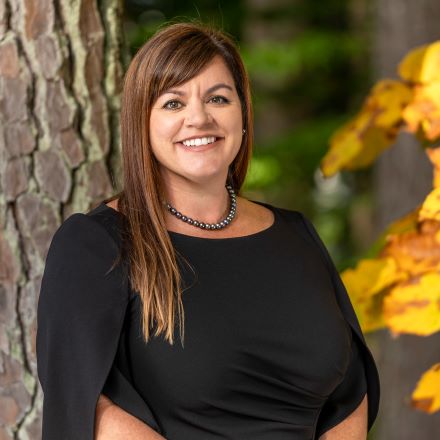 Sarah E. Hall
Manager of Dispositions
Read More
Sarah E. Hall
Manager of Dispositions
Sarah Hall has over 15 years of experience in Timberland, Real Estate and Alternative Land Use Projects. Sarah began working at FIA in 2007 and works in a hybrid role with the Real Estate Transactions and Portfolio Management Teams. She manages and implements all Forest Investment Associates (FIA) client's large scale and retail dispositions across the United States. She also is responsible for implementing alternative land use and entitlement strategies, including, but not limited to, wetlands mitigation banks, solar and wind farm opportunities, commercial, residential and industrial land use entitlements and mineral sales.
Previous Experience
Prior to joining FIA, she served as a Realtor and Development Coordinator with Gulf Coast Realty in Port St. Joe, Florida. She facilitated real estate closings in new master planned communities. Through the permitting of the master planned communities, she coordinated with environmental consultants, engineers, commercial contractors, land planners and other related vendors in the Gulf Coast region.
What is your business philosophy?
To represent our company and clients with the highest integrity. To be a good team member with clear communication and build strong relationships.
Why did you choose this field / career path?
My father is in forestry and even as a young child I have always had a deep appreciation for the industry and being in the woods. While in college I gravitated towards real estate and found a unique opportunity to work in the field after graduation. I was involved in the purchase of timberland properties and the conversion into a higher and better uses. When I joined FIA, a position had been created to be a part of the Portfolio Management Team, but to review tracts with a different perspective and identify dispositions and other land use opportunities. It was a perfect fit for my desired career path.
What is one of the best lessons you've learned during your career?
One of the best lessons I have learned, is the importance of relationships within FIA, our industry, competitors, retail land buyers and our consultants. I treasure the friendships that I have made and the opportunity to work on multiple projects with the same groups over the years.
"It's not the years in your life that count. It's the life in your years." – Abraham Lincoln
Education
Bachelor of Science in Commerce and Business Administration
University of Alabama, 2005
Affiliations
Society of American Foresters
Expertise
Real Estate Transactions Team