Meet The Team
Our People
FIA employs dedicated and experienced professionals with expert knowledge of timberland investment and management.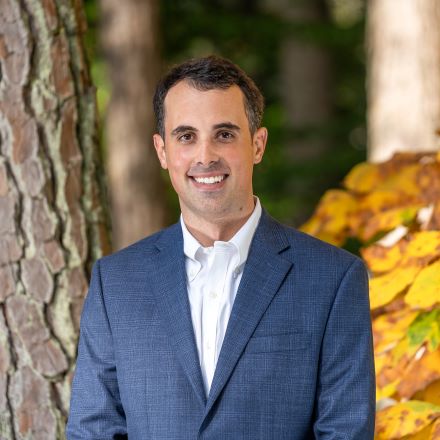 Garrett D. Mack
Portfolio Manager
Read More
Garrett D. Mack
Portfolio Manager
Garrett Mack serves as a Portfolio Manager within FIA's Investment Management Team (IMT).  Garrett is responsible for developing and managing the investment strategies for several accounts, including all of FIA's commingled Funds. Previously, at FIA, Garrett served as a Portfolio Analyst, leading the analytic and data management function for FIA's U.S. assets. Prior to joining FIA, Garrett had extensive forest planning experience serving analytical roles for other U.S.-based timberland investment organizations.
Garrett joined FIA in 2013 and currently serves on FIA's Board of Directors and leads FIA's Portfolio Analytics Team.  Garrett holds a Bachelor of Science in Forest Resources and Master of Forest Resources from the University of Georgia. He continues his involvement with UGA as a current member of the Warnell School of Forestry and Natural Resources' Alumni Steering Committee and previous member of the Dean's Advisory Board and Young Alumni Committee. Garrett was named an Outstanding Young Alumnus for Warnell in 2022.  Garrett currently serves on the Board of Directors of the Georgia Forestry Association and is a 2019 graduate of Advancing Georgia's Leaders in Agriculture & Forestry (AGL).
Previous Experience
Before joining FIA, Garrett served as a Planning Analyst at Hancock Forest Management (HFM), a subsidiary of Hancock Timber Resource Group, where he focused on harvest schedules and long-term planning.
What is your business philosophy?
I believe a business should maximize both the firm and the employee's value. A strong investment in a firm's employees will directly benefit the firm's performance.
Why did you choose this field / career path?
My rural upbringing exposed me to forestry and solidified my desire to enter this field.
What is one of the best lessons you've learned during your career?
Do not be afraid to lead by example. Demonstration is the purest form of training and leadership.
"Change is inevitable, but growth is an option." – G.B. Wright
Education
Bachelor Science Forest Resources
University of Georgia, 2009
Master of Forest Resources
University of Georgia, 2011
Affiliations
Society of American Foresters
Georgia Forestry Association
Advancing Georgia's Leaders in Forestry and Agriculture
Expertise
Board of Directors
Investment Management Team