A Legacy of Excellence
About Us
Learn more about Forest Investment Associates, our mission and values, and our company history.

Our Mission
Our mission is to provide high-quality, sustainable forest investments that deliver superior performance while cultivating client relationships based on mutual trust and exceptional service.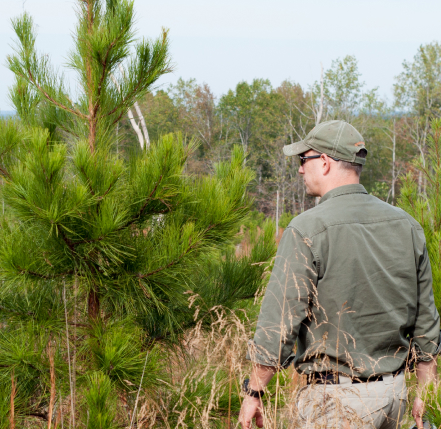 Independent

We are an independent firm with broad employee ownership and a culture rooted in our strong values.

Trusted

We aspire to be our clients' most trusted adviser.

Sustainable

We believe in the sustainable nature of forest investments and the multiple benefits provided by working forests.

Forest Stewards

We commit to being excellent forest stewards and to promoting the highest standards in forest management.
The Broad Arrow
The Broad Arrow is a symbol of quality. In pre-revolutionary days it was blazed on the choicest of trees to indicate that they had been reserved for use by the Royal Navy. Today, it continues to remind us to focus on excellence and high quality in all that we do.
Our History
Since our founding in 1986, FIA has reached significant milestones:
2022

FIA launches a Climate-Smart Forestry strategy featuring combined objectives for carbon sequestration and timber harvest

2021

FIA celebrates its 35th anniversary
Broad Arrow Timber Co., an FIA-affiliated company, commemorates its 15th Anniversary

2020

The firm's mentoring program, LEAD FIA, is established to enhance professional development and leadership skills for employees
FIA fully liquidates first commingled fund, FIA Timber Partners, L.P.

2018

Santiago, Chile international field office opens
FIA fully liquidates second commingled fund, FIA Timber Partners Special Situation Fund, L.P.
Broad Arrow Timber Co. III is formed

2016

Marc A. Walley becomes FIA's third President
FIA completes its first timberland acquisition in Chile
FIA gains its 20th separate account client
Broad Arrow Timber Co. II is formed

2015

Fifth commingled fund, FIA Growth & Value Partners, L.P., is formed

2014

FIA receives third Focus Elite award from the Focus Consulting Group

2013

São Paulo, Brazil international field office opens
Vancouver, WA field office opens
$4 billion in assets under management
FIA receives second Focus Elite award from the Focus Consulting Group

2012

FIA completes its first international timberland acquisition in Brazil
FIA receives first Focus Elite award from the Focus Consulting Group

2011

FIA celebrates its 25th anniversary
FIA gains its 15th separate account client

2010

FIA is named one of the "Focus 6" investment management firms from the Focus Consulting Group
2 million acres under management

2009

Fourth commingled fund, FIA Timber Partners II, L.P., is formed

2008

L. Michael Kelly becomes FIA's second President
Charley Tarver retires with employees acquiring his remaining equity interest
Third commingled fund, FIA Timber Growth Partners, L.P., is formed
FIA's first wetlands mitigation bank becomes operational
FIA has first TIMO managed carbon sequestration project
$3 billion in assets under management

2007

Statesboro, GA field office opens
Raleigh, NC field office opens

2006

FIA acquires 542,000 acres in the Southeast from International Paper Company - our largest acquisition to date
Second commingled fund, FIA Timber Partners Special Situation Fund, L.P., is formed
First Lake States hardwood acquisition (WI)
Broad Arrow Timber Co. is formed

2004

First commingled fund, FIA Timber Partners, L.P., is formed
$2 billion in assets under management

2003

1 million acres under management
FIA gains its 10th separate account client

2000

Jackson, MS field office opens
FIA completes its first timberland acquisition in the Pacific Northwest (WA)

1999

$1 billion in assets under management

1998

Smethport, PA field office opens
FIA completes acquisition of 174,900 acres of Allegheny hardwood timberland in PA and NY

1997

FIA creates an employee stock purchase plan allowing all qualified employees to purchase equity in the company

1995

FIA completes its first Allegheny hardwood timberland acquisition (PA)

1992

FIA is recognized in Pensions & Investment Age as one of the fastest growing investment managers in the U.S.

1989

Dick Doelling joins FIA as Director of Marketing, replacing David Graham.
FIA increases its presence on the national pension scene, setting the stage for the firm's rapid growth during the 1990's.

1987

FIA completes its first timberland acquisition in the U.S. South (GA)

1986

Forest Investment Associates (FIA) is formed as a Timberland Investment Management Organization (TIMO) by Charley Tarver, Kate Robie, and David Graham
FIA becomes a Registered Investment Adviser (RIA)
FIA gains first separate account investor

1984

Charley Tarver and others form Wagner Southern Forest Investments, Inc., a Registered Investment Adviser offering timberland investments

1981

Future FIA Co-Founder, Charley Tarver, leads the creation of the nation's first pooled timber investment fund for pension plans at First National Bank of Atlanta.
Future FIA Director of Marketing, Dick Doelling, works on the timber fund with Charley at the bank.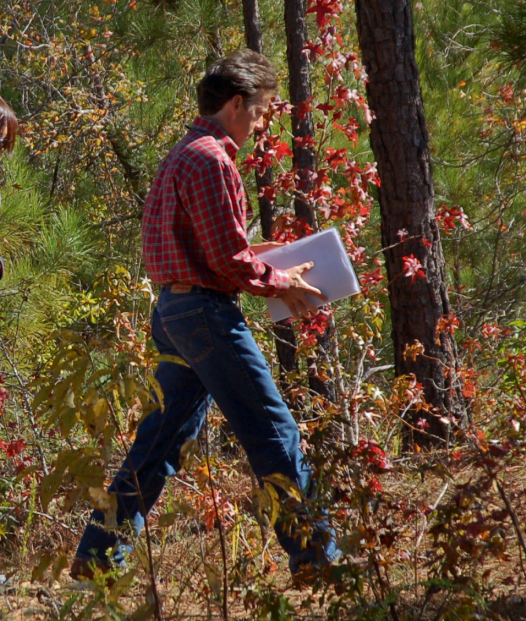 Our People
Sound leadership with a relentless focus on client satisfaction and sustainability has made us who we are today.
Our Values
We believe these values serve as important principles and expect all of our decisions and activities to demonstrate them. A shared acceptance of our values builds a solid foundation for a successful company. We value:
Clear Communication

We communicate frequently and openly. We clearly share our expectations of each other, and we honor the commitments we make. This enables us to have more effective and efficient working relationships.

Excellence

We seek the highest possible quality in people, work environment, client service, investment assets and asset management. Our attention to excellence means that we ascribe to high professional standards in everything we do. From this, we gain success in the business and satisfaction from having our standards recognized. This distinguishes us in the marketplace.

Enjoying Our Work

We create a positive work environment which allows everyone to enjoy and gain satisfaction and personal growth from the work they do. This leads to increased fulfillment, higher morale, improved performance and less stress.

Honesty and Integrity

We are committed to the highest levels of ethical conduct in our dealings with each other and with those outside the organization. We always act with our clients' best interests in mind. We believe this fosters loyalty and strong, long-term working relationships.

Initiative and a Strong Work Ethic

We are committed to putting forth our best effort in all endeavors. Hard work, motivation and initiative are essential elements of our success, and we recognize and reward all employees for their individual contributions. This provides satisfaction and pride in a job well done. Our reward system enables everyone to share in the financial success of the firm.

Trust and Respect

We promote a sense of personal self-worth by treating each other with respect and by trusting each other to fulfill individual responsibilities. We respect our differences and provide freedom and flexibility to perform the work and achieve the goals we have agreed upon. This makes us more effective, cohesive and fulfilled in our work.

Teamwork

We work in ways that capture the collaborative efforts of everyone in Forest Investment Associates. This team atmosphere includes the functional teams within the company and the overall Forest Investment Associates team. We make better decisions as teams than we make individually. We recognize our need for leadership and balance this with the power of teamwork.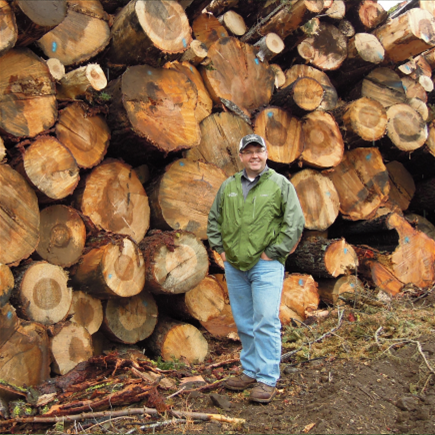 What Sets Us Apart
Experience

Formed in 1986, in business for over 30 years
Disciplined acquisitions of high-quality properties
Hands-on, customized and financially-focused forest management
Opportunistic dispositions of timber and timberland

Client Service

More than three decades of proven investment performance
Extremely low client turnover
Strict attention to detail
Highly responsive

Structure and Culture

Majority employee-owned with an entrepreneurial spirit
Shared success
Unique depth and breadth of talent
Innovative thinking to discover new ways to add value
Our Footprint
With more than 2 million acres under management, FIA's timberland assets encompass several regions across the U.S. and the world.