Meet The Team
Our People
FIA employs dedicated and experienced professionals with expert knowledge of timberland investment and management.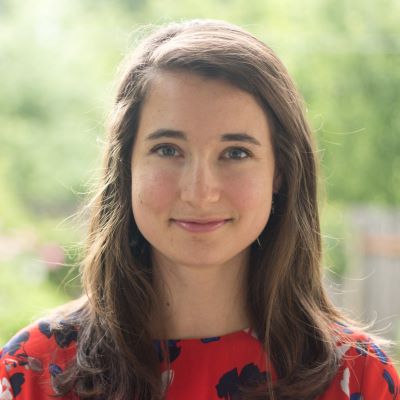 Helen M. Walters
Portfolio Analyst
Read More
Helen M. Walters
Portfolio Analyst
Helen started working with FIA in 2021 as a Portfolio Analyst in the Portfolio Management Team. Helen supports the team of Regional Investment Foresters, Operations Managers and Portfolio Managers on U.S.-based timberland.
Previous Experience
Prior to her current role, Helen worked as a Business Intelligence Analyst for Campbell Global. Other roles she held at Campbell Global, included Forest Resource Analyst and Forest Planning Analyst. The combination of roles provided a holistic look at the timberland investment business involved leveraging data to inform better and quicker decision making.
Prior to entering the corporate world, Helen received her Master's degree from Texas A&M University at the Galveston campus. While there, she pursued multiple research projects, including her published thesis on the relationship between urban development and run-off.
What is your business philosophy?
I believe in utilizing technological advancements and advanced analytics of the current age to inform better decision making. Data-driven decision making involves leveraging the enormous analytical capabilities of the 21st century and relying on facts in conjunction with experience to enhance the decision-making process.
Why did you choose this field / career path?
I have always had a desire to pursue a career in analytics in a natural resources industry. Having received my Master's  in the marine science discipline, transitioning to forestry was a natural step given my desire to live in the Pacific Northwest. While working in this career, I saw the value of financial analytics in conjunction with the natural resource analytics and as a result pursued an MBA at Oregon State University.
What is one of the best lessons you've learned during your career?
Amazing outcomes come with collaboration and diverse teams. I have learned that teams are the strongest when there are members from a variety of backgrounds who can contribute unique perspectives and collectively reach an outcome that is not possible as individuals.
"There is nothing in the world so irresistibly contagious as laughter and good humor." – Charles Dickens
Education
Bachelor of BioResource Research
Oregon State University, 2014
Bachelor of Sustainability
Oregon State University, 2014
Master of Marine Resource Management
Texas A&M University, 2016
Master of Business Administration
Oregon State University, 2021
Expertise
Investment Management Team