Meet The Team
Our People
FIA employs dedicated and experienced professionals with expert knowledge of timberland investment and management.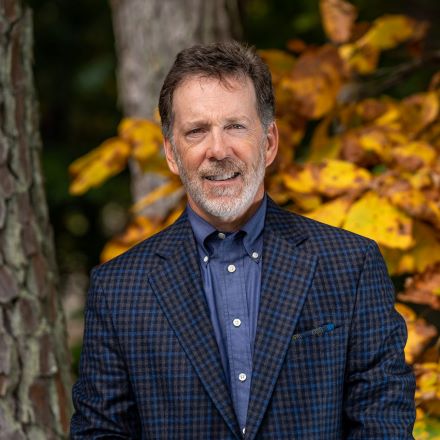 Marc A. Walley
President
Read More
Marc A. Walley
President
Marc started with FIA in 1994 and serves as President. He was Executive Vice President and Director of Timberland Management for eight years and was Northern Region Manager for five years prior to assuming his current position.  He is Chairman of the Executive and Investment Committees and a member of the FIA Board of Directors.
Previous Experience
Marc was previously employed by Scott Paper Company in Alabama, where he held positions in timberland management and operations.
What is your business philosophy?
Trust is the currency of relationships.  Strive to establish an environment and reputation where it is known that you are authentic and can be trusted, that you aspire to high standards and act with utmost integrity.  In doing so, you will achieve success and more importantly, respect.
Why did you choose this field / career path?
I credit my mother with encouraging my interest in the natural world.  She did a master's degree in biology around the time I was in middle school and she traipsed me and my three younger siblings around forests and fields in support of her thesis work.  My dad worked for a short time as a chemical engineer for International Paper Company, so I knew a bit about the role of forests in paper making.  Ultimately, they both suggested forestry as a possible fit for me.
Institutional investing in timberland was just developing when I graduated from Auburn.  Landing in this sector and with FIA was a combination of luck, good timing and desire to pursue something new in forestry.  The tenets of responsible forestry and sound investing are remarkably compatible.  The combination of the two make for a fascinating field full of very interesting people!
What is one of the best lessons you've learned during your career?
Remember people's names and be genuinely interested in them.
"Look for and expect the best in others, and yourself." – Mike Rogers, Southeast Timberlands, Scott Paper Company
Education
Bachelor of Science in Forestry
Auburn University, 1985
Affiliations
Society of American Foresters
Auburn University College of Forestry, Wildlife and Environment
Alumni Advisory Council
Outstanding Alumnus
Chairman of the Campaign Leadership Team
Greenspace Advisory Committee – City of Milton, Georgia
Registered Forester
Longleaf Alliance – Chairman of the Board of Directors
National Alliance of Forest Owners – Board of Directors
Expertise
Board of Directors
Company Administration Team
Executive Committee
Investment Committee