Meet The Team
Our People
FIA employs dedicated and experienced professionals with expert knowledge of timberland investment and management.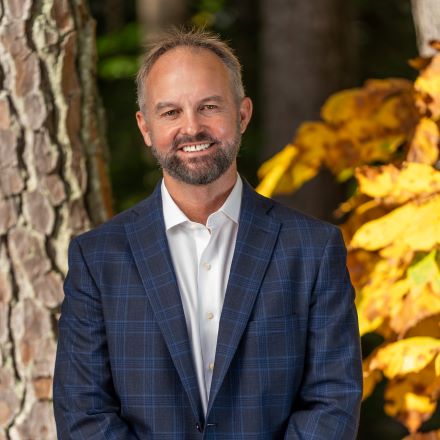 M. Chad Lincoln
Regional Investment Forester
Read More
M. Chad Lincoln
Regional Investment Forester
With more than 20 years of experience in forestland management, Chad Lincoln manages Forest Investment Associates (FIA) client's timberland investments in multiple states across the U.S. south.  Chad arrived at FIA in 2006, and he currently resides and works out of Atlanta, GA. Before that, Chad spent several years working out of FIA's Jackson, MS office.
Previous Experience
Before beginning his career with FIA, Chad worked with Rayonier, Mead Coated Board and Red River Specialties. As a Rayonier silvicultural operations forester, Chad organized and supervised the operational fertilization and weed control programs in Alabama, Florida and Georgia. At Mead, Chad spearheaded the accelerated growth program and supervised quality control of site preparation operations, and at Red River Specialties he supervised aerial site preparation and herbaceous weed control spray operations.
What is your business philosophy?
Growing up, I spent many weekends and summers working with my grandad. He would often tell me to do something, even if it turned out to be the wrong choice. My philosophy comes from that saying: calculated action as opposed to inaction. I take the best information available to me to make educated decisions and then act on those decisions.
Why did you choose this field / career path?
I spent many years hunting on former Union Camp land in southeast Georgia. Most of that land was covered in plantation loblolly pine. I was and still am fascinated by silvicultural operations and their effects on tree growth. That fascination made my career choice easy.
What is one of the best lessons you've learned during your career?
Taking shortcuts will lead to poor results. I always try to be methodical in my actions.
"Those who cannot learn from history are doomed to repeat it." – George Santayana
Education
Associate of Applied Sciences
Abraham Baldwin Agricultural College, 1997
Bachelor of Forest Resources
University of Georgia, 2003
Master of Forest Resources
University of Georgia, 2005
Affiliations
Society of American Foresters
Warnell School of Forest Resources Alumni Steering Committee
SAF Certified Forester
Registered Forester - State of Mississippi
Expertise
Investment Management Team