Meet The Team
Our People
FIA employs dedicated and experienced professionals with expert knowledge of timberland investment and management.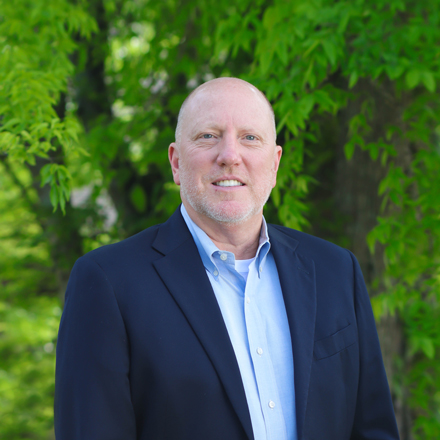 Jeffrey D. Hall
Gulf Operations Manager
Read More
Jeffrey D. Hall
Gulf Operations Manager
With more than 32 years of experience in forestland operations and management, Jeff serves as the Gulf Operations Manager for Forest Investment Associates (FIA).  In this role, Jeff oversees the operations on all FIA client properties in the Western Gulf region as well as management of the Jackson, Mississippi office and staff.  He joined FIA in 1999 in the Jackson office.
Previous Experience
Before joining FIA, Jeff served as Vice President and Trust Forester for Deposit Guaranty National Bank and subsequently AmSouth Bank.  During this time, he was responsible for the management of all timberlands held in various trust, estate, foundation, and pension funds across the gulf states.
Previously, Jeff worked for the E.I. du Pont de Nemours and Company where he was responsible for forestry related chemical and herbicide programs for industrial and government clients as well as ongoing research projects with various industrial partners.  His primary functions included advising and assisting industrial clients on the most cost effective and environmentally sound vegetation management programs on fee owned lands.
What is your business philosophy?
Mother Nature is the most powerful force on earth. It is our responsibility as foresters and land managers to cultivate and care for it in a manner that benefits all of mankind as well as our investors.  Through responsible management of our forests, we can benefit all.
Why did you choose this field / career path?
I have had an affinity for the outdoors since an early age.  Likewise, I grew up in a farming community and have always been drawn "to grow something".  I was fortunate to find my way to something I love that blends both passions….growing trees!
What is one of the best lessons you've learned during your career?
Do something that you love and for which you have passion.  Success will find you, albeit rarely overnight.
"Nobody made a greater mistake than he who did nothing because he could do only a little." – E. Burke
Education
Bachelor of Forest Management
Mississippi State University, 1987
Affiliations
Society of American Foresters
Mississippi Forestry Association
Executive Committee member-2 terms
Board of Directors-25+ years
Registered Forester-State of Mississippi
Registered Forester-State of Alabama
Expertise
Investment Management Team