Meet The Team
Our People
FIA employs dedicated and experienced professionals with expert knowledge of timberland investment and management.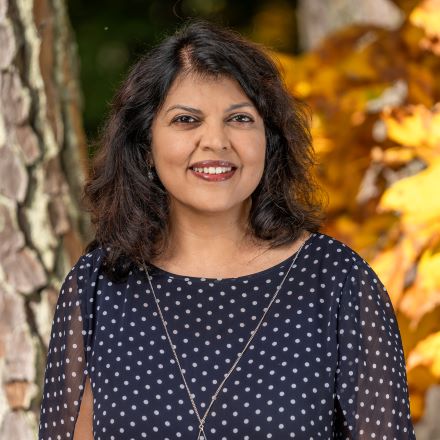 Geeta D. Pappu, CPA
Property Accountant
Read More
Geeta D. Pappu, CPA
Property Accountant
With more than 20 years of accounting experience, Geeta Pappu is a Property Accountant for Forest Investment Associates (FIA).  Geeta joined FIA in 2008 and her primary responsibility includes, among other duties, the preparation of quarterly and annual financial statements for separately managed accounts whose net assets exceed $1.5 billion.
Previous Experience
Previously, Geeta spent over nine years in public accounting and in the private industry, working at Williams, Benator & Libby, LLP, Dornier Medical System, Inc., and Emory-Egleston Children's Heart Center Inc.
What is your business philosophy?
Put your best effort in all you do.  Building relationships with your colleagues leads to great teamwork, resulting in a strong foundation for success.  Trust is the cornerstone for a successful business.
Why did you choose this field / career path?
My parents owned a tailoring business and the accountant was an integral part of the business.  I have always perceived the accounting profession as one with the utmost degree of integrity and honesty.
What is one of the best lessons you've learned during your career?
While being true to myself, I enjoy meeting and working with individuals who bring unique perspectives to accomplish a common goal.
"There is nothing permanent except change." – Heraclitus
Education
Bachelor of Business Administration in Accounting
Georgia State University, 1992
Affiliations
The Georgia Society of Certified Public Accountants
American Institute of Certified Public Accountants
Certified Public Accountant in Georgia
Expertise