Meet The Team
Our People
FIA employs dedicated and experienced professionals with expert knowledge of timberland investment and management.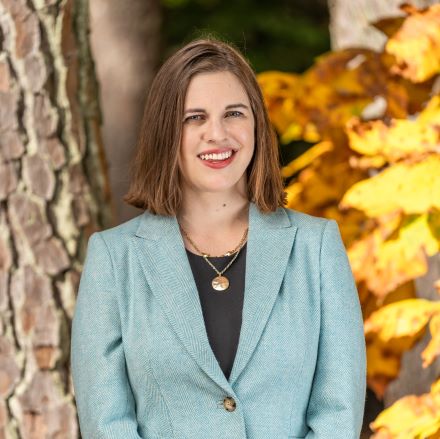 Darcy L. Austin, CPA
Vice President, Director of Client Accounting and Finance
Read More
Darcy L. Austin, CPA
Vice President, Director of Client Accounting and Finance
Darcy started with FIA in 2019 and leads the client accounting and financial reporting functions for domestic and international timberland investments at Forest Investment Associates (FIA).  In addition, she is responsible for reporting client performance returns and the management of client cash reserves, as well as overseeing internal control and attestation projects.  She is also a member of FIA's Risk Management Committee, FIA's ESG Committee, and Executive Committee.  Previously, Darcy was an Accounting Analyst, providing accounting and reporting services for FIA client accounts with international investments as well as those with IFRS reporting requirements.
Previous Experience
Before joining FIA, Darcy served as an Audit and Advisory Senior Associate at Frazier & Deeter, LLC.  During her time with Frazier & Deeter, she worked on many different types of engagements, including financial statement audits, SEC Custody Audits for Registered Investment Advisors, SOC 1 & SOC 2 internal-control engagements, Sarbanes-Oxley Act: Section 404 (SOX 404) internal-control compliance and readiness engagements, information technology audit engagements, and other advisory projects.  She was active in employee training and development, serving on the planning committee for Frazier & Deeter's annual training week.
Darcy has also completed several technical accounting research projects, developing updates to Frazier & Deeter's audit methodology handbook during 2018.  In 2015, along with Dr. Charles Mulford of Georgia Tech, she drafted a research paper entitled "Percentage-of-Completion Accounting and the New Accounting Standard for Revenue Recognition: A Look at the Aerospace and Defense Industry".
What is your business philosophy?
I believe in the power of business to be a force for positive change within society.  When business organizations maintain a strong set of values and a commitment to all stakeholders, they can provide stability for individuals and communities while also serving as a platform for future growth and improvement.  Organizational dedication to curiosity and continual improvement can help businesses achieve their full potential, financially and societally.
Why did you choose this field / career path?
I've frequently served in finance and bookkeeping roles on a volunteer basis for non-profit organizations.  While serving on the board of my local elementary-school PTA, I was awakened to the importance of internal controls and process excellence in safeguarding and effectively deploying funds.  This led me to further study these issues as I was pursuing my MBA at Georgia Tech.
What is one of the best lessons you've learned during your career?
A team is stronger than sum of its individuals.  Diversity of thought and lively debate are key to achieving optimal outcomes.
"It is amazing what you can accomplish if you do not care who gets the credit." – Harry S. Truman
Education
Bachelor of Science, Economics
Clemson University
Master of Business Administration
Georgia Institute of Technology
Affiliations
American Institute of Certified Public Accountants
Georgia Society of CPAs
Expertise
Client Accounting Team
ESG Committee
Executive Committee
Risk Management Committee