Meet The Team
Our People
FIA employs dedicated and experienced professionals with expert knowledge of timberland investment and management.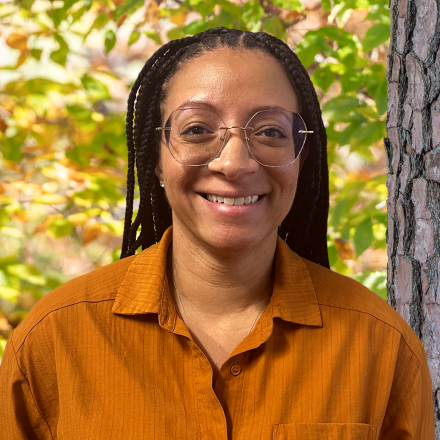 Andria J. Tarancon
Accounts Payable and Receivable Specialist
Read More
Andria J. Tarancon
Accounts Payable and Receivable Specialist
Andria is the Accounts Payable and Receivable Specialist on the Client Accounting Team at Forest Investment Associates (FIA). Andria began her career at FIA in 2022. She handles all AP/AR duties, including entering invoices, processing weekly check runs and managing vendor applications.
Previous Experience
Before joining FIA, Andria worked for several companies in a variety of industries.  She has over 13 years of accounting experience.
What is your business philosophy?
My business philosophy is to always treat people with respect, and no matter what happens to always do your job to the fullest and with your whole heart.  I think that dedication and consistency has taken me places that I never dreamed of before.
Why did you choose this field / career path?
I chose accounting because I have always loved numbers, and math was my favorite subject in school. I also love solving puzzles and finding errors in data. While I was studying hospitality in college, I was able to experience not only the cooking aspect of the industry but also the front and back-of-the-house operations. I took a liking to cruise ships and learning how restaurants opened and stayed afloat on a day-to-day basis. I worked for a Fortune 500 company and trained with the CEO and Director of Operations for their Staff Accounting position. This is where I discovered my love for accounting, and I have been working in the accounting field for over 13 years now.
What is one of the best lessons you've learned during your career?
"When it doesn't make sense, take a break to clear your head." One lesson I have learned in accounting is that sometimes the numbers don't make sense to you initially. When this happens, our brains go into overdrive, and that is a recipe for mistakes. When I can't figure something out, I take a break to gather my thoughts and come back to the table with a clear mind.
"The best way to guarantee a loss, is to quit." – Morgan Freeman
Education
Working toward a Bachelor of Science, Accounting
Southern New Hampshire University, 2025
Bachelor of Science, Hospitality
Johnson and Wales University, 2012
Associate of Baking and Pastry
Johnson and Wales University, 2010
Expertise