Meet The Team
Our People
FIA employs dedicated and experienced professionals with expert knowledge of timberland investment and management.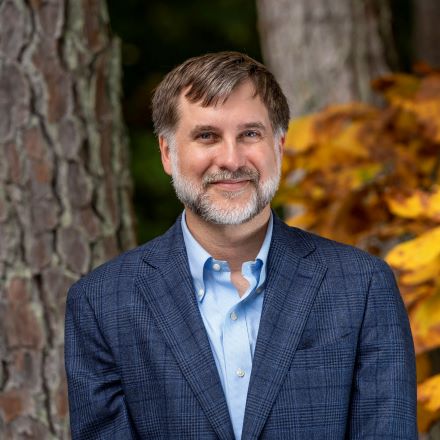 Andrew L. Boutwell
Vice President, Director of Real Estate Transactions
Read More
Andrew L. Boutwell
Vice President, Director of Real Estate Transactions
Andrew joined Forest Investment Associates in 2004 and is the Director of Real Estate Transactions, with responsibility for the strategic planning, valuation and due diligence for transactions. In this role, his focus on understanding market dynamics and developing valuation strategies have resulted in the successful closing of over $2 billion in forest investments on behalf of FIA clients. Prior to joining the Real Estate Transactions Team, he had responsibilities for directing cash flow modeling and harvest scheduling across existing FIA clients, along with land management responsibilities for specific client properties. Andrew is a member of FIA's Executive Committee, Investment Committee and Board of Directors.
Andrew majored in Forest Engineering and received an M.B.A. from Auburn University. He is a member of the Society of American Foresters and is a candidate member of the Association of Consulting Foresters.
What is your business philosophy?
My investment philosophy is based on value investing principles.  All land is not created equal, and due to the highly variable nature of the asset the market cannot value it efficiently.  Success over the long-term is best achieved by making decisions based on an understanding of intrinsic value and a rational assessment of the variables that will determine future cash flows.  To execute on a value investing strategy in a niche asset class, understanding behavioral motivations is especially important because of the limited number of market participants.  It's possible to know the factors motivating your competitors and to incorporate this knowledge into your investment management strategy.  Bias exists and when investors rely on their sentiment (whether optimistic or pessimistic) it impacts how they assess probabilities.  Following a data driven, systematic approach while avoiding emotional assessments is the best approach to making rational long-term investment decisions, and results in better investment results for the investors.
Why did you choose this field / career path?
My mind has always been analytical, but my passion and my interests have always been in the land.  Aldo Leopold best describes my personal interest in land management: "What more delightful avocation than to take a piece of land and by cautious experimentation to prove how it works. What more substantial service to conservation than to practice it on one's own land?".  This interest to better understand how land works and recognize its value has driven me through my career.
What is one of the best lessons you've learned during your career?
I started my career with a strong desire to understand the asset and all the factors that impact the performance of investing in forests.  While understanding these things are important, I have learned that building long-term relationships and good systems are the two most important factors to the successful execution of an investment strategy.  It doesn't matter how much you know about an investment or how it works if you don't have the relationships and systems to execute the strategy.
"The intelligent investor is a realist who sells to optimists and buys from pessimists." – Benjamin Graham
Education
Forest Engineering
Auburn University, 2003
M.B.A. Business Administration
Auburn University, 2004
Affiliations
Society of American Foresters
Association of Consulting Foresters – Candidate Member
Expertise
Board of Directors
Executive Committee
Investment Committee
Real Estate Transactions Team