Meet The Team
Our People
FIA employs dedicated and experienced professionals with expert knowledge of timberland investment and management.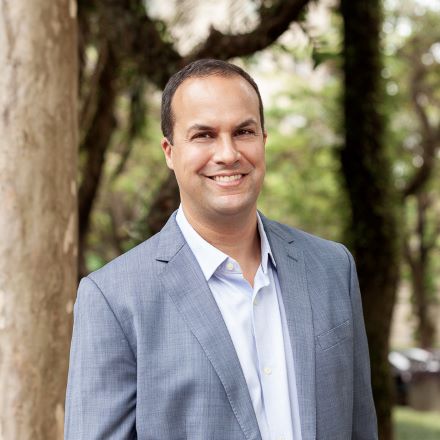 Ricardo M. Boaventura
Director, Investments and Brazil Country Manager
Read More
Ricardo M. Boaventura
Director, Investments and Brazil Country Manager
With more than 20 years of professional experience, Ricardo leads FIA's Brazilian operations including all aspects of operational asset management, commercial strategy and timberland acquisitions.  Ricardo joined FIA in 2013 and is responsible for the firm's Brazilian strategy which is built on a foundation of global trade flows, demand dynamics and macroeconomic trends.
Previous Experience
Before joining FIA, Ricardo served as a key director to a corporate family office as it expanded its forest business.  In that role, he worked with industry consultants and capital market players across the forest products sector.  On behalf of the family office, Ricardo executed several complex timberland acquisitions and dispositions, sales agreements, partnership contracts and land leases.
Ricardo has worked for multinational organizations, including Clorox and Cadbury-Adams in their respective finance and accounting departments. During his tenure with these firms, he led several cross-functional teams through a variety of projects, reaching across many aspects of business function including financial forecasting, business valuation, new product launches and enterprise resource planning implementation. A native of Brazil, he has extensive experience in both South and North American markets.
What is your business philosophy?
My parents taught me to be patient, always move forward, seek continual improvement and sustainable solutions. I use this philosophy in both my personal and professional lives.  The decisions we make on behalf of our clients have long-term implications on their investments.  Keeping a long-term focus is essential.
Why did you choose this field / career path?
After receiving my engineering degree, I worked for several global companies to manage their business functions and deliver better financial results. I obtained an interest in forestry during my tenure at the family office.  I learned about the long-term culture of forestry, how the people involved strive to achieve long-term results, and how forestry intersects with our everyday life.  These observations were inspiring, aligned with my personal views and drove me to advance my role in the sustainable development of the sector.
What is one of the best lessons you've learned during your career?
Know how to pick your battles and fight them with an open mind while listening to those around you.  This process typically ensures the best available outcome will be achieved.
"If an object A exerts a force on object B, then object B must exert a force of equal magnitude and opposite direction back on object A. This law represents a certain symmetry in nature: forces always occur in pairs, and one body cannot exert a force on another without experiencing a force itself." – Newton's Third Law
Education
Bachelor in Civil Engineering
Polytechnic School of São Paulo University, 1999
Extension in Corporate Finance and Costa Accounting
University of California Berkeley, 2003
Accelerated Leadership Program
Clorox and Deloitte, 2006
Affiliations
Paraná Forestry Association (APRE)
MS Forestry Association (REFLORE)
Expertise
Investment Management Team