Meet The Team
Our People
FIA employs dedicated and experienced professionals with expert knowledge of timberland investment and management.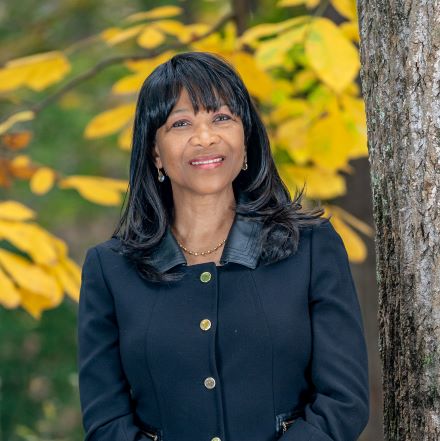 Charmaine T. Blake
Accounting Administrator
Read More
Charmaine T. Blake
Accounting Administrator
Charmaine started with FIA in 1997, working closely with the Vice President of Administration, as well as the company's President.  She handled payroll, quarterly bonuses and yearly performance incentives, as well as other employee benefits.  She was thereafter, assigned the role of Manager of Employee Administration, with responsibility for the full scope of employee compensation and benefits, as well as the employee stock ownership program.  She also acted as the company's SEC compliance officer.
In 2005, Charmaine transferred to the Client Accounting Team, working alongside Ginger Beshears, in managing the client property tax and client timber tax functions.  In addition, she works with the Vice President, Director of Client Accounting and Finance, handling responsibilities for the company's client cash management and cash distributions, client quarterly performance returns and client performance fee calculations.
Previous Experience
Before joining FIA, Charmaine worked with Mitsubishi Consumer Electronics, first as Assistant to the In-House Counsel, and later, as the Assistant to the Vice President of Corporate Human Resources.
What is your business philosophy?
"Your smile is your logo, your personality is your business card, how you leave others feeling after an experience with you becomes your trademark." – Jay Danzie.  Truly, it is the experience you create for others that determines what they will think of you and your company.
Why did you choose this field  / career path?
It is often said that in life, there are times when you choose your path, but there are also times when the path has chosen you.  My experience has leaned more to the latter.  So whilst I may not have taken the traditional route into this role, I am glad I took on previous roles that led me to where I am now.
Having had the opportunity to work alongside a stellar employee like Ginger Beshears for practically my entire tenure with FIA; a person whose work ethic exemplifies our company's core values, has been truly priceless!
What is one of the best lessons you've learned during your career?
A person of note once said "It is not the strongest of the species that survives, nor the most intelligent.  It is the one that is most adaptable to change." I've had to learn, not to fight or resist change, but to embrace it. That's the one sure way to gain clarity: it allows a person to see things as they are, rather than as they are hoped, wished or expected to be!
"Be Strong, but not rude Be Kind, but not weak Be Humble, but not timid Be Proud, but not arrogant." – Jim Rohn
Education
Certified Professional Administrator, (CPS)
College of Arts, Science & Technology, Jamaica
Expertise