Meet The Team
Our People
FIA employs dedicated and experienced professionals with expert knowledge of timberland investment and management.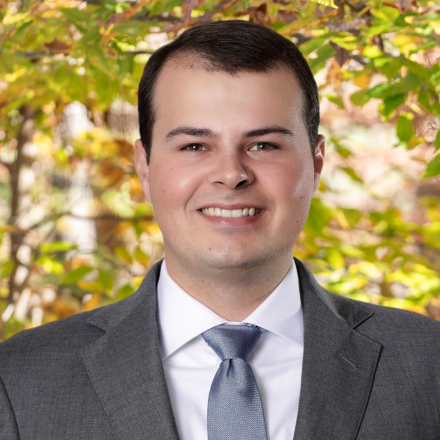 John R. Cooper
Investment Analyst
Read More
John R. Cooper
Investment Analyst
John joined FIA in 2023 as an Investment Analyst, serving on both the Investment Management and Real Estate Transactions Teams. John is responsible for supporting the Regional Investment Foresters, Operations Managers and Portfolio Managers on property and portfolio-level analysis.  John also participates in the evaluation of new investment opportunities with the Real Estate Transactions Team.
Previous Experience
Prior to joining FIA, John was an Investment Analyst with Domain Timber Advisors where he supported investment and operational teams through operational oversight, acquisition support and market research. Prior to joining the timberland investment space, he received a Master of Forest Resources in Forest Business and served as a graduate assistant with the Center for Forest Business at the University of Georgia.
What is your business philosophy?
A successful business is one that makes decisions based on clearly outlined objectives and uses all available and relevant data.
Why did you choose this field / career path?
Prior to choosing forestry as a major in college, I pursued a minor in business where I was exposed to the fundamentals of finance and economics.  Having this prior knowledge, I gravitated towards the finance and economics classes in the forestry curriculum.  In addition to my interest in the union of forestry and finance, I enjoyed participating in an industry that offers so many benefits for sustainability.
What is one of the best lessons you've learned during your career?
Good things don't come easy. Hard work and perseverance are essential in reaching your goals.
"Honesty is the best policy." – Benjamin Franklin
Education
Master of Forest Resources
University of Georgia, 2021
Bachelor of Science, Forestry
Auburn University, 2019
Affiliations
Society of American Foresters – Chattahoochee Chapter Chair
Alabama Registered Forester
Expertise
Investment Management Team
Real Estate Transactions Team