Meet The Team
Our People
FIA employs dedicated and experienced professionals with expert knowledge of timberland investment and management.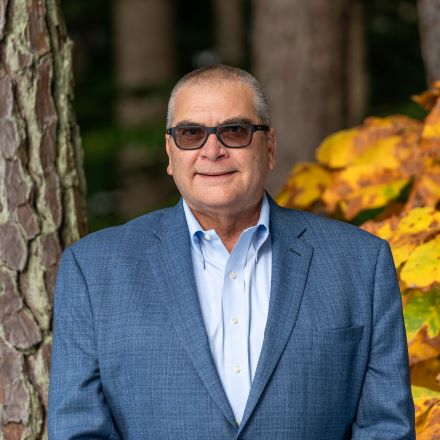 Thomas N. Trembath
Southern Operations Manager
Read More
Thomas N. Trembath
Southern Operations Manager
With more than 41 years of experience in all aspects of forestland management, Tom Trembath is responsible for timberland management on client properties in the eastern half of the southern U.S. for Forest Investment Associates (FIA).  Tom arrived at FIA in 1993 and has also held positions of Management Forester and Region Manager.  In addition, Tom coordinates the firm's forest certification and cooperative forestry research activities.
Previous Experience
Previously, Tom spent 6 years in the forest products industry working with Stone Container Corporation near Savannah, GA, where he was an Area Manager in Woodlands Management. He was also employed at Clemson University for 2 years on the University's 17,500-acre experimental forest in Georgetown SC, and for 5 years with the U.S.D.A. Forest Service on the Payette National Forest in Idaho.
Business Philosophy – Surround yourself with the right people and give them the appropriate authority to go along with their responsibilities.  Together you'll be successful.
Why did you choose this field/career path? I grew up in an urban environment but spent my family vacations at cabins in the woods and most of my free time outdoors, so a career in forestry sounded appealing to me.
After a round of industry consolidation in the early 1990's I began looking to change my career path.  A colleague let me know of an opportunity with an investment firm in Atlanta (FIA) that managed timberland. I pursued this position and was fortunate to be hired.  Prior to me being hired, FIA had purchased company timberlands lands from Stone for their clients.  I spent my first few weeks at Stone inventorying this property, then subsequently ended up managing those same lands for FIA.
What is one of the best lessons you've learned during your career? Be a good manager of people, as well as the processes, and treat them as you would want to be treated.
"Make an aggressive swing at a conservative target rather than a conservative swing at an aggressive target." – Peter Kostis
Education
Bachelor of Science in Forestry
Michigan State University, 1981
Master of Science in Forestry
Clemson University, 1987
Affiliations
Society of American Foresters - Registered Forester
Forest Resources Association
Member of Executive Committee
Board of Directors
Georgia Forestry Association
Member of Board of Directors
Expertise
ESG Committee
Investment Management Team