Meet The Team
Our People
FIA employs dedicated and experienced professionals with expert knowledge of timberland investment and management.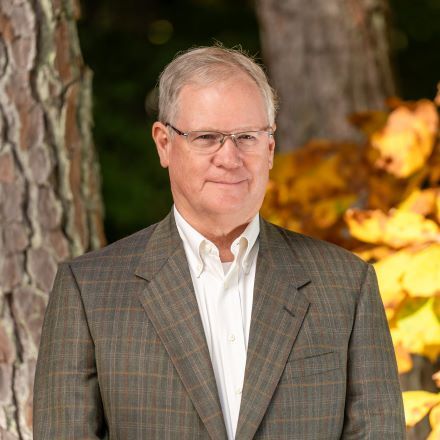 L. Michael Kelly
Chairman of the Board
Read More
L. Michael Kelly
Chairman of the Board
Michael retired as a day-to-day employee in 2019 and remains the Chairman of FIA's Board of Directors.  He started with FIA in 1990 and served as Management Forester, Vice President and Director of Timberland Management, Executive Vice President and President before his retirement.
Previous Experience
Prior to FIA, Michael was employed by International Paper Company, where he held positions in timberland management, wood fiber procurement, fiber flow planning and cost analysis and systems development.
What is your business philosophy?
People are the most important resource in any business.  Hire competent, capable and intelligent people of good character and let them do their jobs.  If they need help or advice, they will ask you for it.  If they are proud of an accomplishment, they will tell you about it.  And, if you have questions or concerns about any action they took, their explanation and justification will prove correct and appropriate virtually every time.
Why did you choose this field / career path?
I'm an Eagle Scout, and I first acquired a love of forests through Scouting.  Also, my uncle was an industrial forester, and I became interested in his work as a youth.  I decided on a forestry career as a high school junior, and I never deviated from that choice.  Forestry is an eclectic mix of biology, agriculture, engineering, law, business and other disciplines that has always appealed to me.
What is one of the best lessons you've learned during your career?
Being the leader doesn't necessarily make you are the smartest person on the team.  A good leader must be a good student.  Humility and a willingness to listen to and learn from those with superior experience, knowledge and ideas is critical to successfully leading any team.
"The most important factor of all is character, which involves integrity, unselfish and devoted purpose, a sturdiness of bearing when everything goes wrong and all are critical, and a willingness to sacrifice self in the interest of the common good." – George C. Marshall
Education
Bachelor of Science in Forestry
Auburn University, 1979
Master of Business Administration
University of South Alabama, 1987
Affiliations
Forest History Society
Past Board of Directors Chairman
Building on History capital campaign Co-Chair
National Alliance of Forest Owners
Political Action Committee Past Chair
Coalition for Georgia Forestry Past Co-Chair
Auburn University College of Forestry, Wildlife and Environment
Outstanding Alumnus
Alumni Advisory Council
Society of American Foresters (SAF)
Fellow
Southeastern SAF Past Chair
Georgia Division SAF Past Chair
Georgia Foresters Hall of Fame
Alabama and Georgia Registered Forester
Expertise