Meet The Team
Our People
FIA employs dedicated and experienced professionals with expert knowledge of timberland investment and management.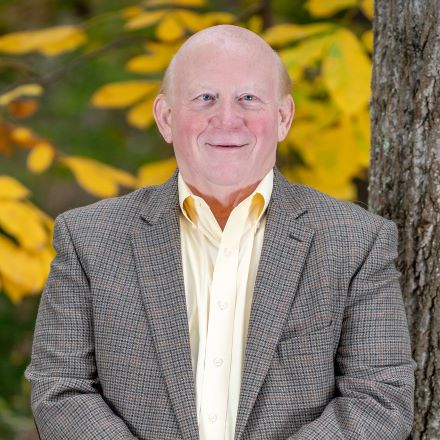 Charles L. VanOver
Vice President, Director of Corporate Development
Read More
Charles L. VanOver
Vice President, Director of Corporate Development
Charlie started with FIA in 1994 and served as Vice President, Director of Real Estate Transaction where he managed the acquisition and sale of forestland until January 2019.  Current responsibilities include strategic planning, professional association representation, new product development and the firm's leadership, education and professional development program (LEAD FIA).  Charlie remains a member of the Real Estate Transactions Team where his 42 years of experience in all aspects of forestland investments, forest management, timber procurement operations and real estate transactions continues to add value to the firm's transaction activities. He is a member of FIA's Investment Committee and is a former member of FIA's Board of Directors.
Previous Experience
Charlie was employed by The Travelers Insurance Company for 10 years where he was responsible for Travelers' timber and forestland investments in the Eastern United States.  He also worked for Georgia Pacific Corporation for nearly 7 years in timber procurement management positions, with responsibilities for timber valuation, contract negotiations, harvest planning/supervision and landowner relations.
What is your business philosophy?
Entrepreneurial spirit when exercised in an ethical environment, free from unnecessary regulation is the most powerful economic and social force known to mankind.
Why did you choose this field / career path?
I grew up in a rural setting near a large National Forest acquiring a love of nature and the outdoors early in life.  My father was a manager at a large forest products company, so I got early exposure to "the business of forestry".  After attending a university and forest industry sponsored camp my sophomore year in high school I decided that I wanted to be a forester.  Focused on that goal my education and work experience evolved into a wonderful and rewarding career of over 40 years.
What is one of the best lessons you've learned during your career?
Everything always takes longer than you expect it to and "no" usually just means "not now"!
"The pessimist sees difficulty in every opportunity; the optimist sees the opportunity in every difficulty." – Winston Churchill
Education
Bachelor of Science in Forest Resources Management
West Virginia University, 1978
Affiliations
Society of American Foresters
Association of Consulting Foresters – Past President
Registered Forester – West Virginia & Georgia
Certified Forester
Forest Landowner Association
Forest History Society
Expertise
Investment Committee
Real Estate Transactions Team