Q&A with Marc Walley, President of Forest Investment Associates
Marc Walley discusses the company's 35-year journey, how FIA has grown, and how staying grounded in sustainable values has contributed to long-term success for investors and the environment.
How long have you worked at FIA?
27 years
---
What does being a steward of sustainable forests mean to you?
It means managing forests in a renewable manner to produce goods and services that improve people's lives, our communities and the natural environment. First and foremost, for the benefit of our clients, who entrust us to advise them and generate a financial return coupled with environmental and societal benefits that help them achieve their investment objectives. These economic, environmental and societal benefits are not mutually exclusive. Our stewardship ethic challenges us to strike a responsible balance of generating tangible forest values today with an eye toward protecting and enhancing forest values for tomorrow.
---
How has forest investment changed over 35 years?
It is much more sophisticated on both the investment management and forest science end of things. Understanding of return dynamics, valuation techniques, economic and supply-demand factors, global wood flows, the use of data and technology, advances in forest productivity, site-specific management prescriptions and forest operations have all changed significantly.
---
What's the biggest difference between 1986 and 2021?
The massive transfer of former industrial-owned timberlands in the U.S. to private equity investors and publicly traded REIT ownership.
---
How has FIA shaped your career/life?
By providing a rewarding and challenging career that I never envisioned when I was a young forester just starting out. My fellow employees, our field service providers, FIA clients and our company values have shaped me personally and professionally. FIA has helped me to grow and learn and strive to be a better version of myself every day.
---
What is your favorite place/forest to visit?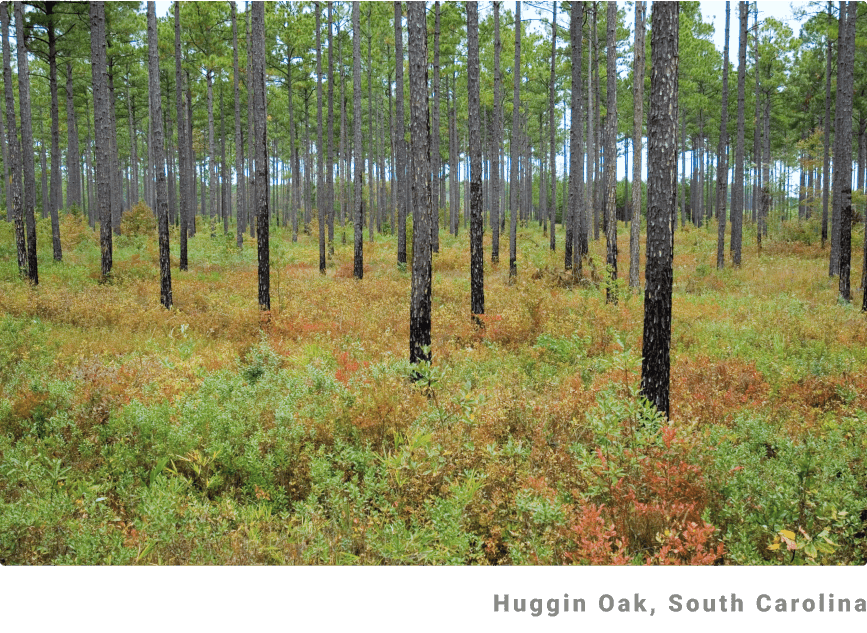 On FIA-managed forests, the former Hampton/Huggin Oak property in the South Carolina Lowcountry and the Allegheny hardwoods of Northwest Pennsylvania. On public lands of the U.S., any National Forest that has a trout stream holding wild fish! Otherwise, my personal property (Piney Woods) in Meriwether County, GA.
---
What is your favorite FIA memory?
Well, there are lots. If I had to pick one, it was my colleague, Charlie VanOver, picking me up in a "bear hug" when we learned we were the successful bidder on the 175,000-acre International Paper Company deal in New York and Pennsylvania.
---
What's next for FIA?
Innovating to discover new ways to deliver more value from forest investments to our clients and to the employees and shareholders at FIA.